Harmonious Bureaucrat of a Thousand Signatures
From Age of Exalted Wiki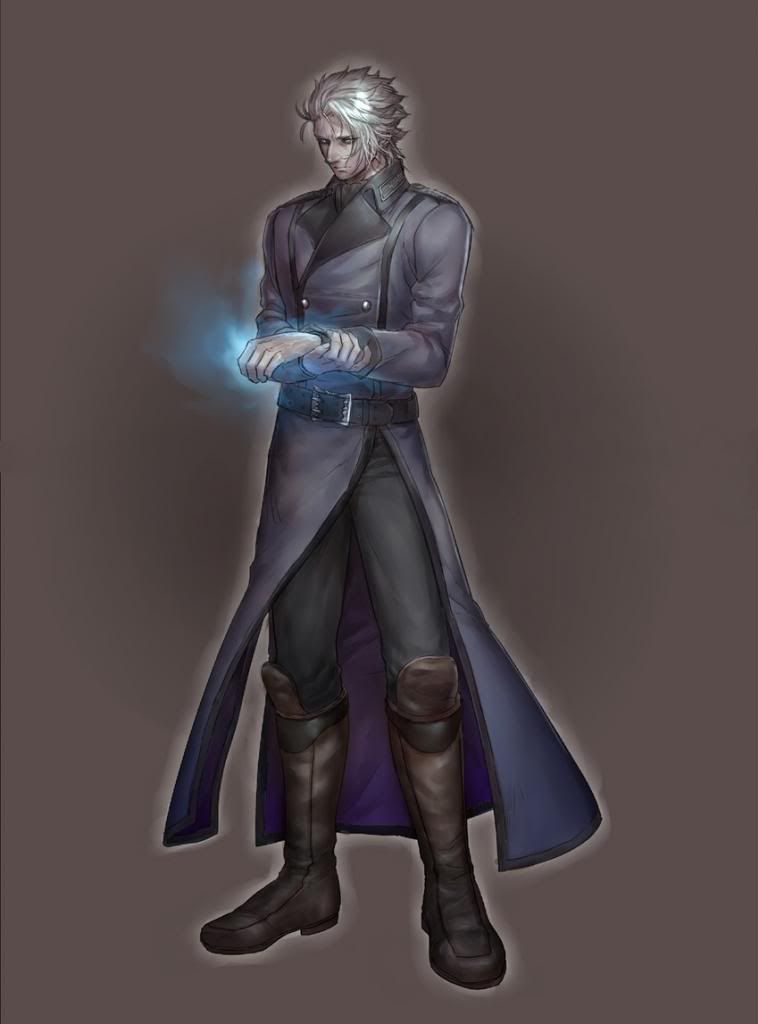 Name: Harmonious Bureaucrat of a Thousand Signatures
Nickname: Bureaucrat, Harmony, Big-Guy
Assembly: none at the moment.
Description
Native Origin: Autochthonia (Yugash)
Decsription: Harmonious Bureaucrat of a Thousand Signatures is not a bulky man, nor is he overly large. He enjoys keeping himself as close to human-looking as possible, to make it easier for the Populat to think of him as one of their own. He is often smiling, his features soft yet masculine with slight \"laugh-lines\" sculpted into his face through careful surgery and shaping.
He often wears a dark grey double-breasted coat covering both a White Jade Breastplate and a black shirt with similarly colored pants (Dark Grey.) Often he wears a hat made of dark synthetic fibers to further keep his hair out of the way. He is almost always wearing his Perfected Boots and has his Beamklave hidden within a pocket on his legs.
Visible Equipment: On average Carrying the Resplendent Satchel of Healing, White-jade Breastplate Perfected Boots Arc protectors, usually around his neck when he does not wear them.
---
Public Knowledge
Public Backgrounds
Projects
Maximize efficiency in Yugashian factories within Creation.
Get to know Creation as well as he can.
Associates
Virtuous Soulsteel Blade
Auspicious Righteous Armiger
Allies
Friends
---
Quotes
This is an example quote! - charactername